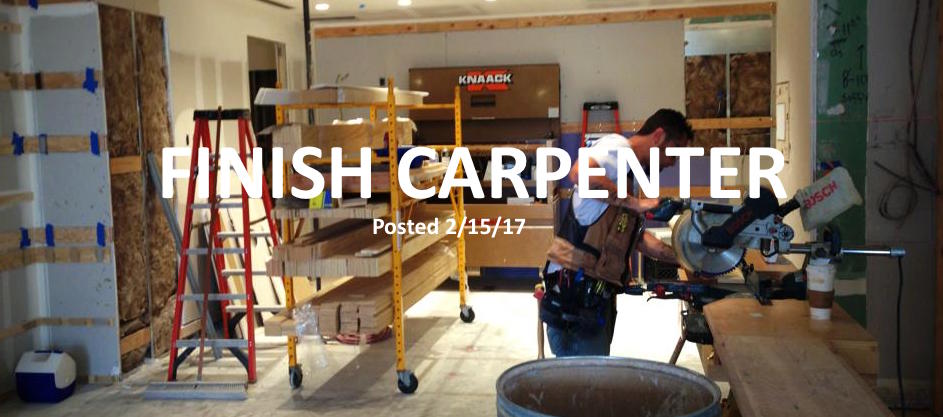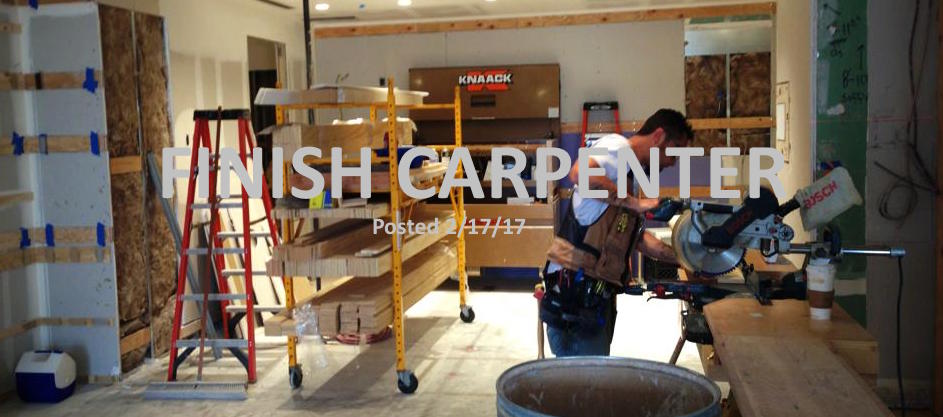 Millworks by Design is a growing company with crews based in Los Angeles and the surrounding areas. MBD is a full-service millwork company specializing in high-end residential and boutique commercial projects. Our work ranges from finish carpentry/trim packages, all the way to full service woodwork packages with doors/windows, trim/paneling, stairs, casework, and exterior finish carpentry. Our clients are top contractors and architects, and they enjoy working with us because we are committed to delivering world-class customer service, productivity and craftsmanship.
As a finish carpenter and part of our field team, you are at the core of MBD's Mission. You are on the front lines and the Company exists to deploy and support your skills in the field. It is will be your responsibility to complete the tasks assigned to you in a manner consistent with our core values.
QUALIFICATIONS & SKILLS PROFILE:
KEY AREAS OF RESPONSIBILITY:
Safety.
You approach your work with a great concern for your own safety and the safety of others. You work in a way that minimizes injury to yourself and others. You make sure that tools are operated safely, that your work area is clean and hazard free, and that you use appropriate safety gear.
Reliability and Responsibility.
As representative of Millworks By Design, you are expected to conduct yourself in a way that is reliable and responsible. You put in an honest days work without wasting time. You arrive to the job on time and stay all day. You take full responsibility for the task you are doing whether you are leading a group, or working solo. You make sure that you understand quality and schedule expectations and do your best to meet or exceed them.
Quality Work.
Your work can be described as high quality. While there are different standards of quality for different job sites, you are expected to understand and produce work that is high quality for the type of job you may be on. Whenever there is a question about what is acceptable, you ask your Foreman or Project Manager. Your work is plumb, level, flat and as true as possible. Your joints are tight and reinforced. Your reveals and nailing patterns are consistent.
Productivity:
While MBD is very focused on quality, it must be achieved at a productive pace to be profitable. In addition to quality work, you are expected to produce it efficiently with every effort to complete a task within budget. You utilize tools and techniques that increase productivity while preserving quality. You minimize punch list work. You repair mistakes right away.
Tools and Material:
You are expected to own, know how to use, and maintain the tool kit that is appropriate to your skill level as a carpenter. Company owned tools, materials and supplies are well cared for. Your cutting tools and blades are kept very sharp. You take care to organize material and conserve supplies.